Posted on 18. Apr, 2010 in News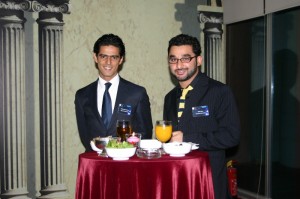 Managing Partners at Elements, Chaker Ben Yahmed & Saleh Nass attended the inaugural FT Business of Film Summit, at the Four Seasons Hotel Doha in Qatar.
The summit, being produced in partnership with Alnoor, a private Qatari Company, was chaired by Matthew Garrahan, Los Angeles Correspondent, Financial Times & featured a distinguished speaker line up such as Michael Andreen, Senior Vice President, International Production, Walt Disney, Jeremy Thomas CBE, Producer, Founder Recorded Picture Company and HanWay Films & Tarak Ben Ammar, Chairman, Quinta Communications.
The agenda offered a valuable insight into the commercial and funding opportunities that exist in the global film industry.