Posted on 05. Jul, 2011 in News
What an interesting and taxing time it has been for the Kingdom of Bahrain since the beginning of 2011. With the National Dialogue underway, our team has been busy as usual as the technical provider for MBC/AlArabiya in the Kingdom.
We've been commissioned to run a half hour programme by the Ministry Of Culture to document the fantastic events of the Bharain Summer Festival 2011! These will run on BTV across each day of the festival.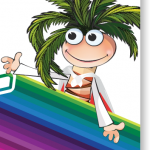 Challenging workflow, managing footage from multiple cameras & editing overnight for an early morning delivery.
Bahrain Summer Festival Programme 2011 is Directed by Chaker Ben Yahmed.