Posted on 04. Mar, 2012 in News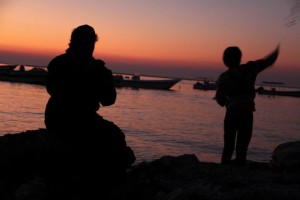 We've just completed work on "Goli Ya Helou" a 35 minute documentary directed by Mohammed Janahi.
Goli Ya Helou tells the story of Ali, who is the subject of a couple of young university student's journey to find a subject for their research project. They find Ali in the local market. Ali earns a living by playing the flute to provide for his poverty-stricken family in a harsh material society. Ali also happens to have been born blind.
Elements executive produced this documentary for Mr. Janahi as well as handling principal photography & post-production. Goli Ya Helou utilised different cameras & formats and worked on an unpredictable schedule due to the sensitive nature of the subject. This made the post-production workflow challenging – as all the footage needed to be conformed prior to editing.
The film will start it's festival run soon. A trailer can be found here.